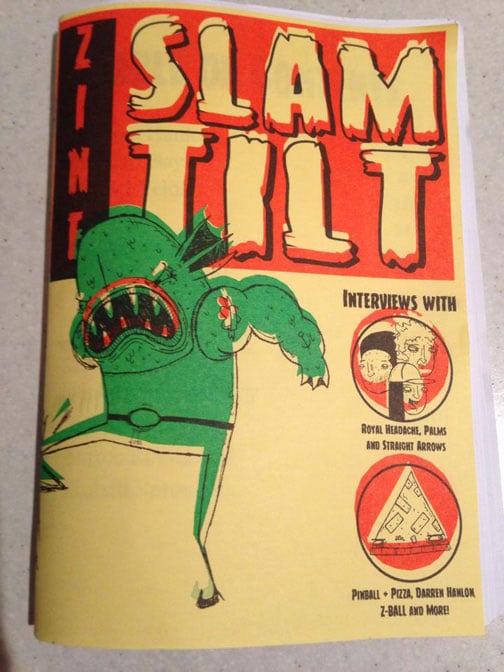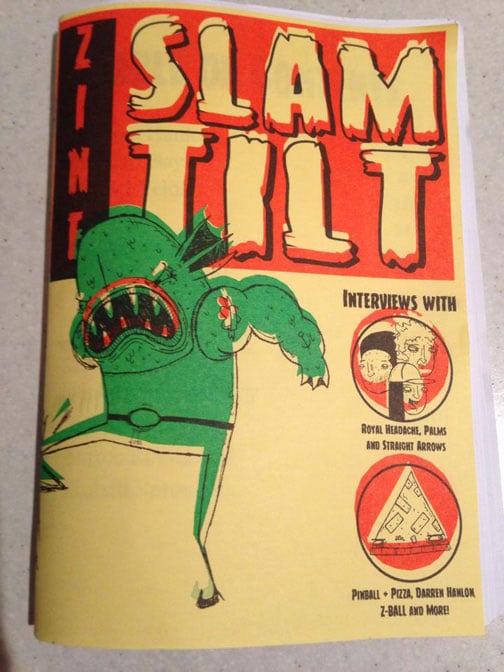 Slam Tilt Zine
$5.00 / Sold Out
Get your copy of Slam Tilt Australia's only Pinball and Rock n Roll zine!
Featuring interviews from bands, artists and pinheads from Australia.
Royal Headache, Palms, Straight Arrows and Daren Hanlon all talk music and Pinball love
Lucas Abela/Justice Yeldham tells us about his custom made art pieces based on Pinball machines.
Mike from Homepin discussing his upcoming Thunderbirds pinball machine, the first Australian made machine since the Hankin family stopped building them in the 80s.
Pizza n Pinball Newcastle talk about, well, Pizza and Pinball.
Roger from Z-Ball lets us know what it's like operating machines and how you can get involved in pinball comps.
Marco Rossignoli shares his experiences writing 4 books on Pinball.
We have also included articles on how and where to play, a short story and a list of useful resources.