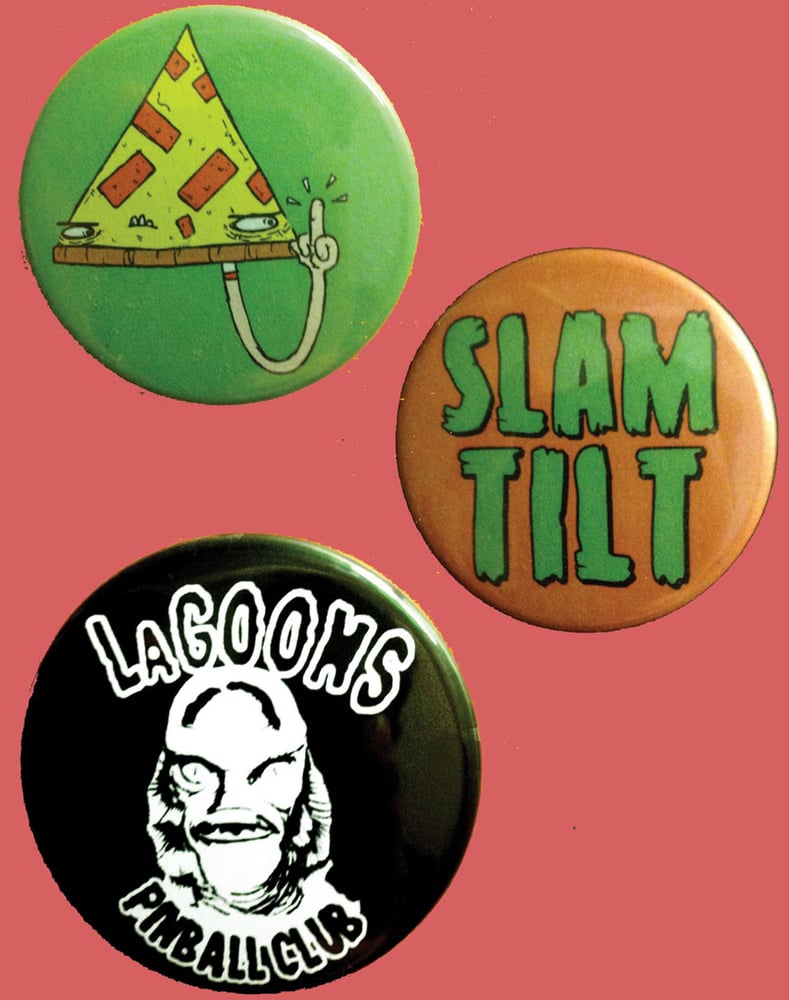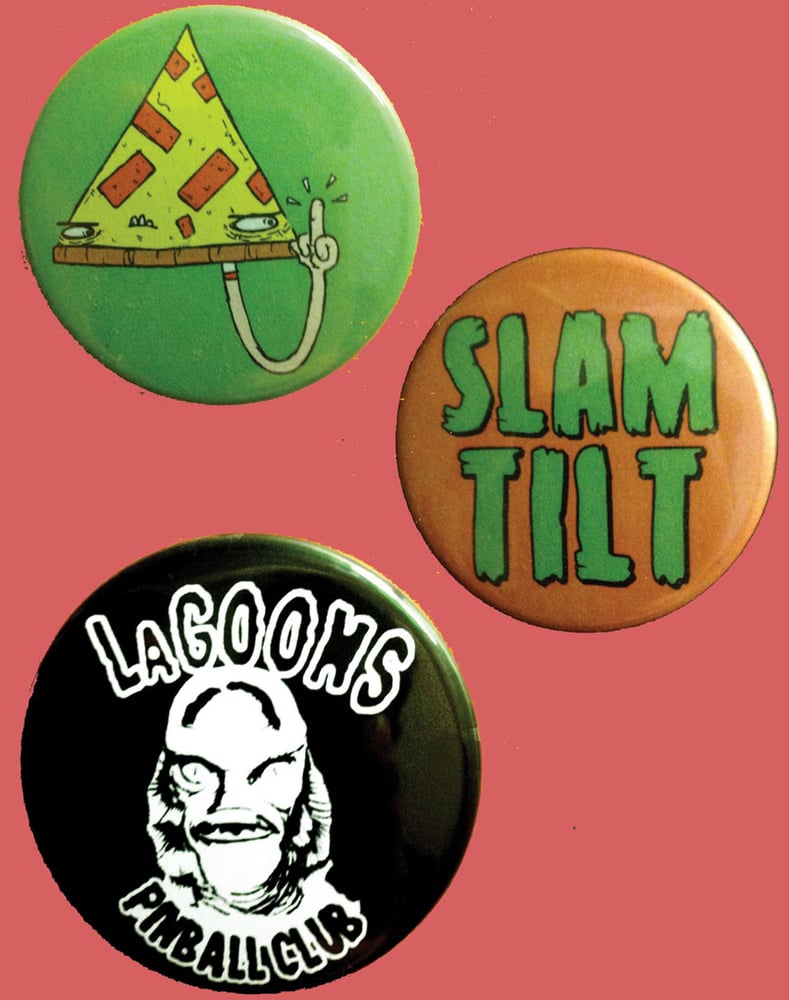 Slam Tilt Badge pack
$5.00 / Sold Out
Pack of 3 badges/pins/buttons for your denim/leather jacket. All badges are about 1 inch in size, pack comes with one of each design.
Slam Tilt Logo, Rude Pizza (a smash hit with kids under 12) and the La Goons pinball club logo.
Let other pinball players know you mean business by adding some flair to your outfit!